Injured in an Auto Accident?
DeSalvo Chiropractic & Injury Center Douglas DeSalvo DC, DAAMLP
Discover The Best Treatment To Help You Get Your Life Back…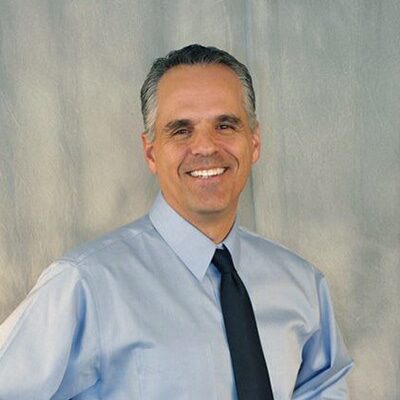 My name is Douglas DeSalvo, DC.
I am a Novato chiropractor with advanced training in gentle conservative auto injury related care and case management.
In most cases we can take on your treatment without concerns related to lack of insurance and without legal representation.
That's correct! You don't need an attorney, money out of your own pocket or insurance.
Call my staff at (415) 898-6888 with your questions and for a FREE CONSULTATION with me. I can work with your physician and I refer to medical specialists when necessary. I also refer out for special testing like MRI's when necessary.
We have digital x-ray and physiotherapy services onsite so you don't have to go to multiple offices for your care.
---
Questions About Insurance
Call Us To Evaluate Your Case. In most instances, there is no cost to you. We can take your case even if you are not at fault and don't have insurance ….and even if you don't have an attorney
---
For Medical Professionals:
GOLD STANDARD OF CARE
85% of auto injuries involve spinal ligament injuries according to the Insurance Research Council.
Ligament Injuries are slow to heal depending on severity or may heal with residual pain and impairment that is ratable based on well accepted AMA Guidelines.
The AMA and AAPM have set parameters or "Gold Standards" relative to diagnosis and impairment in "Soft Tissue" cases.
I use these guidelines to establish treatment guidelines and to determine prognosis at end of treatment.
I also use state of the art diagnostics to measure spinal flexibility and muscle spasm simultaneously to prove severity of injury.
---
For Attorneys:

We have worked with law firms from all over the San Francisco Bay Area.
Our standard of care includes:
Colossus Certified
Immediate Care
Thorough Record Keeping
Outcome Assessments
Objective Testing including:
Digital Xray
CRMA
MRI
DynaROM
Usual Customary Reasonable Fees
Prompt Records
Please feel free to call my office to discuss your case or any other case needs.
Note: We perform DynaROM testing on cases treated by other offices to objectify injury.
---
To have success with a whiplash injury it's important to work with a provider that understands the problem. Chiropractors are trained for these types of injuries, so if you have recently been injured it's important to get your spine checked as soon as possible. The sooner that you start care the less chance you have of developing long term problems.
---
Whiplash in Novato
Whiplash injuries are a serious matter. The results can be devastating if an injury of this caliber is left untreated. What's unfortunate, is that most people don't even realize they are injured until long after the accident. By the time many people realize they are in need of help, their problems have escalated to a much greater condition.
Injuries tend to be more significant when your headrest is positioned too low. In the instance where your headrest is positioned too low it can act as an acceleration point when you are hit from behind. A 5 mph impact can result in your head whipping back at a much higher rate of speed causing greater injury.
Statistically, significant improvement was noted for 93% of the 28 patients studied in the Woodward study while under chiropractic care. In the research study chiropractic care consisted of spinal manipulation, PNF, and cryotherapy. Many of the patients were treated prior to the study with NSAIDS, soft colors, and physiotherapy.
Chiropractic care is an effective modality for patients that have been injured in motor vehicle accidents. The study mentioned earlier was able to clearly document the success and experience most chiropractors see in clinical practice. Symptoms ranging from headaches to neck pain, back pain, inter-scapular pain, and related extremity pain with numbness and tingling often respond very well to chiropractic care.
DeSalvo Chiropractic in Novato has experience helping individuals suffering from symptoms of a whiplash injury. Call today to see if chiropractic care can help you.
Monday
8:30am - 6:00pm
---
Tuesday
8:30am - 6:00pm
---
Wednesday
8:30am - 6:00pm
---
Thursday
8:30am - 6:00pm
---
Friday
8:30am - 5:00pm
---
Saturday
Closed